A LITTLE BIT ABOUT MYSELF, FAMILY PICTURES, OUR PETS, SOME OF OUR CELEBRATIONS AND SPECIAL MOMENTS TO SHARE...
I'm Fernanda Froes-Pruett: a natural born artist, who inherited the Music genes from her mother's side of the family.
I'm a singer, songwriter, bassist, guitarist and music producer, born and raised in the city of São Paulo, Brazil.
I moved from São Paulo, Brazil, to Los Angeles, USA, for the first time, in 1993, when I studied at MI - Musicians Institute, in Hollywood, California, which later led me to attend Santa Monica College, in Santa Monica, and also a UCLA Extension Program, in Los Angeles.
I went back to Brazil, where I had my very first record deal with a recording company called "Gravadora Eldorado", and my Music CD "O Seu Dom" was released, in the year of 1997.
Since then, I never stopped playing live gigs - both as a solo artist, and with a band - and also performing alongside some of the most awesome musicians I had the pleasure of meeting, throughout the years. I also spend lots of time recording vocals to other bands and musicians, and countless hours at several recording studios, always making what I love to do the most in my life: Music.
Besides that, I also worked as an Executive Producer through the company Fernanda Fróes Produções Artísticas S/C Ltda, which was founded in 1996, in the city of São Paulo. 
In July of 2012, I moved once again from São Paulo, Brazil, to Los Angeles, in the United States, and my life changed immensely in the following years. 
I got married to Dan Pruett, in 2016, and I'm officially a Permanent Resident of the USA, with a husband, three dogs two cats, a yard, and a beautiful little grove at home. And I'm on my path to the American Citizenship. :)
Now, alongside my husband, I run a production and promotion company, named  Double Feather Productions, in the city of Mount Shasta, California. 
My Music CD "From Brasil" was released in the United States, by the end of 2018, and you can listen to the songs, and also download the songs and/or the whole album, by clicking here. 
I hope you find some inspiration and joy through the songs I sing.  
Much love, blessings, joy!  
:) Fernanda Froes-Pruett
California, 2022.
CELEBRATING 9 YERAS IN CALIFORNIA ON JULY, 2021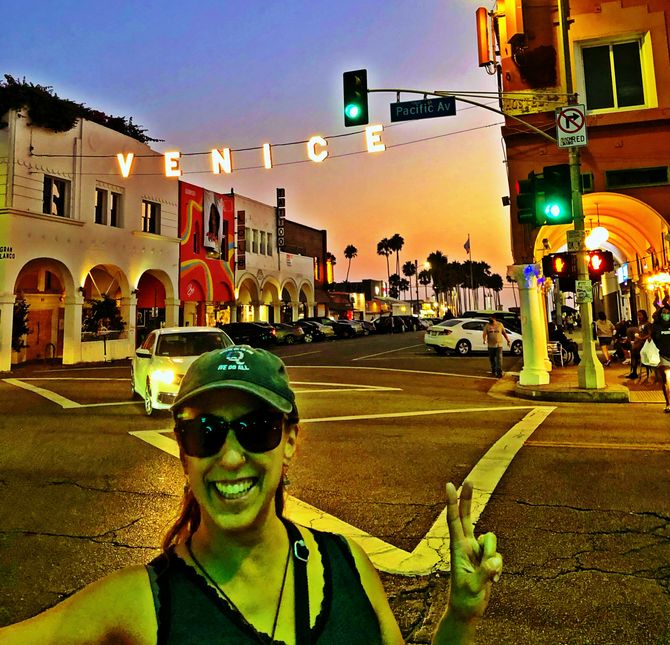 Yes, I'm celebrating nine years in California! 
I arrived in Los Angeles on July 8th of 2012, and that's when my American journey has begun...
I first lived at a hotel (The Inn at Marina Del Rey) on 737 Washington Boulevard. I was there for a couple of months, while I was looking for a place to rent. It was right by Venice Beach and the Marina Del Rey, so I would go for walks at the Venice Canals almost every day... Totally awesome place to be, for sure!
Then I rented a bedroom at an apartment in Hollywood, on 5030 W Maplewood Ave (off of Wilton and Western; between Beverly and Melrose)... I could see the Hollywood sign from my bedroom and the kitchen window.
I moved from Hollywood to Palms in 2013. Palms is the neighborhood I lived at, between 1993 and 1994. My address, back then, was 10751 Rose Ave, off of Overland.

This time around, though, I lived on 3406 Glendon Ave, off of Palms Blvd, parallel to Overland... Same zip code: 90034. That's by far my favorite place to live in Los Angeles, and it's always gonna be home to me...
In 2016, I moved from L.A. to Mount Shasta, in Northern California, and the rest is history... I got married and now live in a house surrounded by trees, with my husband and our pets.
Nine years have passed and I this is my life now...
This picture is from September of 2020, in Venice Beach: one of my favorite places ever!!!
Cheers,
:) Fernanda Froes-Pruett 
California, July, 2021.
MY PILATES CLASSES IN BRAZIL...
These photos are from my Pilates classes with Gisele Rosa, in Brazil. She's not only an amazing Pilates Instructor, but she's also a very dear friend of mine.
Share photo gallery
AND OUR VEHICLES ARE REGISTERED FOR THE YEAR... YAY! :)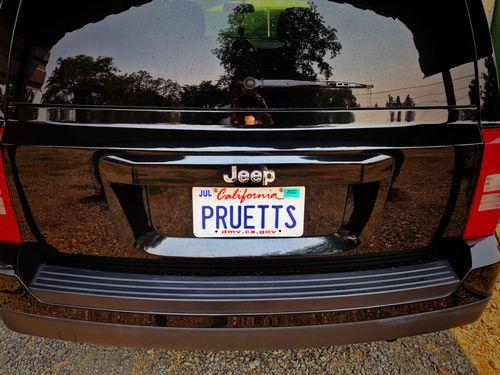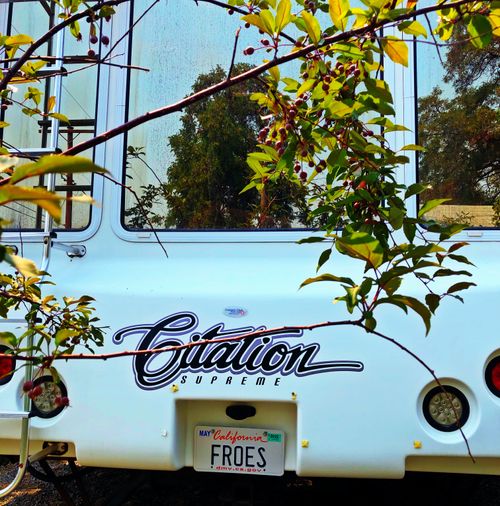 HAPPY BIRTHDAY TO DAN PRUETT ON JULY 19, 2021
Dan Pruett's birthday was celebrated at his mom's house this year, with a small gathering, due to the covid19 restrictions… Happy Birthday, Dan! Here's the Birthday cake :)
Share photo gallery
HAPPY B-DAY TO EBONY & ROCKSTAR ON JULY 15, 2021
New Kid on the Block - June 2021
FERNANDA FROES-PRUETT'S BIRTHDAY CELEBRATION, ON APRIL 27, 2021
SOCIAL MEDIA AND THE "CANCEL CULTURE"
JULY OF 2019 - CELEBRATING 7 YEARS IN AMERICA
THE DAY WE SAID "I DO" AND BECAME LEGALLY MARRIED
IN JUNE OF 2015 I HAD A BROKEN ANKLE SURGERY...