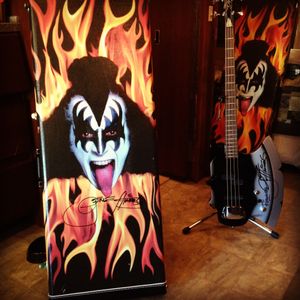 FERNANDA FROES-PRUETT ANd GENE SIMMONS
FERNANDA FROES-PRUETT, GENE SIMMONS AND THE "AXE BASS"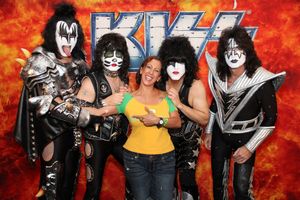 FERNANDA FROES-PRUETT WITH KISS IN IRVINE, CALIFORNIA
The pictures above are from the backstage area of the Irvine Amphitheater, in California, at one of the meet-and-greets I had with Gene Simmons, from KISS. 

That's when I got my Gene Simmons Axe Bass from the hands of "uncle" Gene, himself, and the bass is signed by him and has my name on it. What a thrill! :) 
I even got a Gene Simmons custom handwritten plate that says:
"To Fernanda, the girl from Brazil, who plays the bass because of me!
Gene Simmons
8-14-12".